Here are the factors our landscape designers consider when planning a patio. Whether you're revamping an older, broken-down patio, looking to build one from scratch or want to add new elements to your existing backyard space, this guide covers the key aspects you need to consider when planning how to build a backyard patio.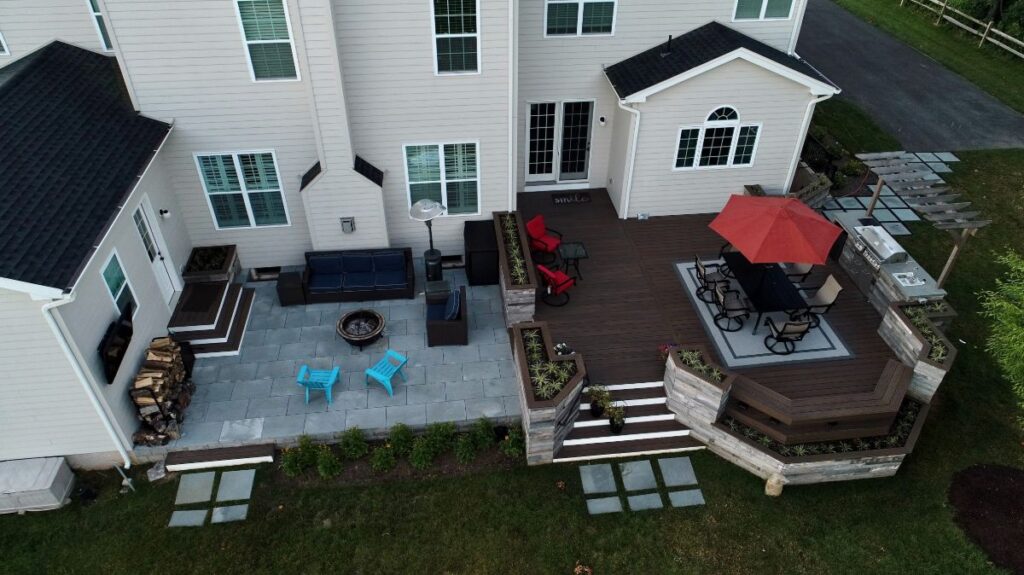 Location
The location of your backyard creation is crucial. If you want to have the option of barbequing outside and eating inside- situating your patio close to your home's kitchen and dining area is a good idea. The further away your patio is situated from your home- the more walkway you'll need. If you plan to include an outdoor kitchen with running water, closer access to water pipes and electrical is ideal.
How Will You Use Your Space?
Will you use the backyard patio strictly for lounging or will it take on a more specific role? Or, do you envision your patio serving multiple roles? When you're planning, think about your patio design like you would for any other addition to your home, approaching the layout in terms of the number of living spaces you'll need. Your intended use will drive the size and in turn, affect final cost. Will you have a fire pit? Do you want an outdoor kitchen? An entertainment area? A play area for the kids?
Selecting Materials That Match Your Home
Your backyard patio and your home should look and feel consistent, creating a seamless experience as you transition from the house to the outdoor space. The materials you choose also directly impact what you can expect to spend. If you're pushing your budget to the limit, for example- your material choices could mean the difference between getting what you want and having to eliminate a certain aspect altogether.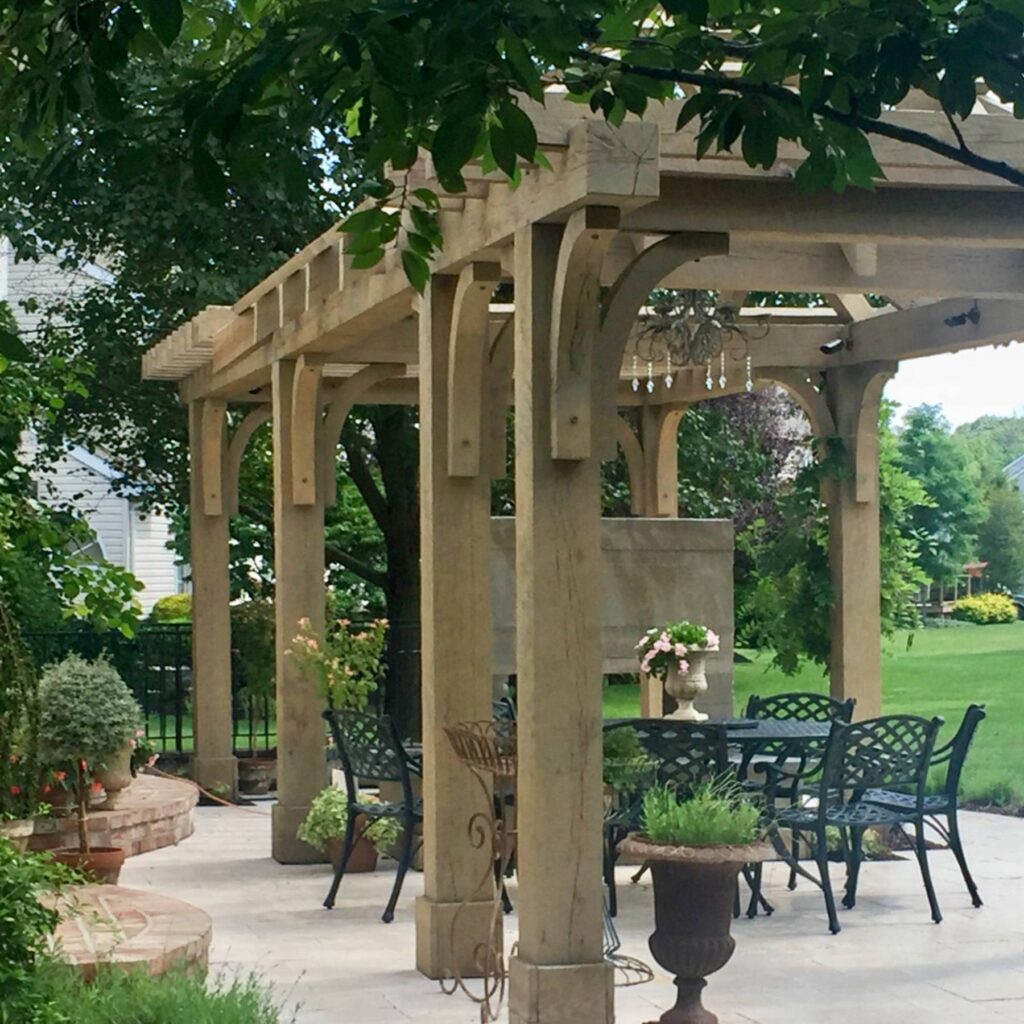 Another Level
Another aspect of your patio design to consider is the number of levels you will have. Multiple levels mean steps- and more steps drives cost up. Also consider the width of the path. If, for instance, you want to be able to walk side by side with someone to your space- you'll want to allow for a wider path.
How Will You Access Your Space?
Your patio should feel like another part of your home and should be just as accessible as the other spaces you use regularly. It's convenient to have a pathway from both the house and the driveway- making it easy to get to whether you're inside or outside. Whether you make that a stone path, pavers, or natural stone depends on your preferences, style of home, and budget. Limiting yourself to one path, for example, can be a way to lower the cost, if accessing the area from your driveway isn't possible or doesn't detract from your experience.
Landscaping & Maintaining Your Patio
Planning your patio and the surrounding landscape with maintenance in mind starts with being honest with yourself about your lifestyle. Know what you're getting into. Your choices for the landscaping that surrounds your patio will determine the level of care it will need.
Do you have the time to care for your patio? Do you have the means to hire someone to maintain the patio and surrounding landscape? This is where a good landscape designer can pay dividends. Knowing what plant species aren't messy, for example, can mean less cleanup, less maintenance effort and a better overall experience.
Appliances & Extras
From furniture and fixed barbeques, outdoor kitchens to hi-fi entertainment systems- it isn't much different then what you've done for the interior of your home. Get it right by doing your research on products made specifically for outdoor use. There are tons of retailers online that specialize in everything from outdoor speakers and durable furniture that will last when exposed to the elements.
PRO TIP: Many 'made-for-outdoor' accessories can carry premium prices. See if you can co-opt regular retail products when possible. Water resistant speakers might not be a requirement if they will be located under a roof or enclosure.
After considering your needs for each section above, you'll have the information necessary to get an estimated cost. We've created a free patio estimate calculator so you can get an idea now.