In our work as a landscape design and build company, we take a lot of pictures. Not every one of them makes it to our website, social media or print. And, we never have a shortage of those asking us for pictures of our work. So, we're taking this opportunity to showcase some of the pics that we have in our archives to help give you ideas and inspiration for your own backyard project.
The pics in this blog post cover the gamut when it comes to category. From landscaping and hardscape approaches to exterior structures like pavilions and patios as well as planting and color palette ideas. So, scroll down to see what kind of ideas you might put together as you kick your backyard creativity into overdrive. So without further delay, here are 18 Landscape Design Ideas For Inspiration In 2021.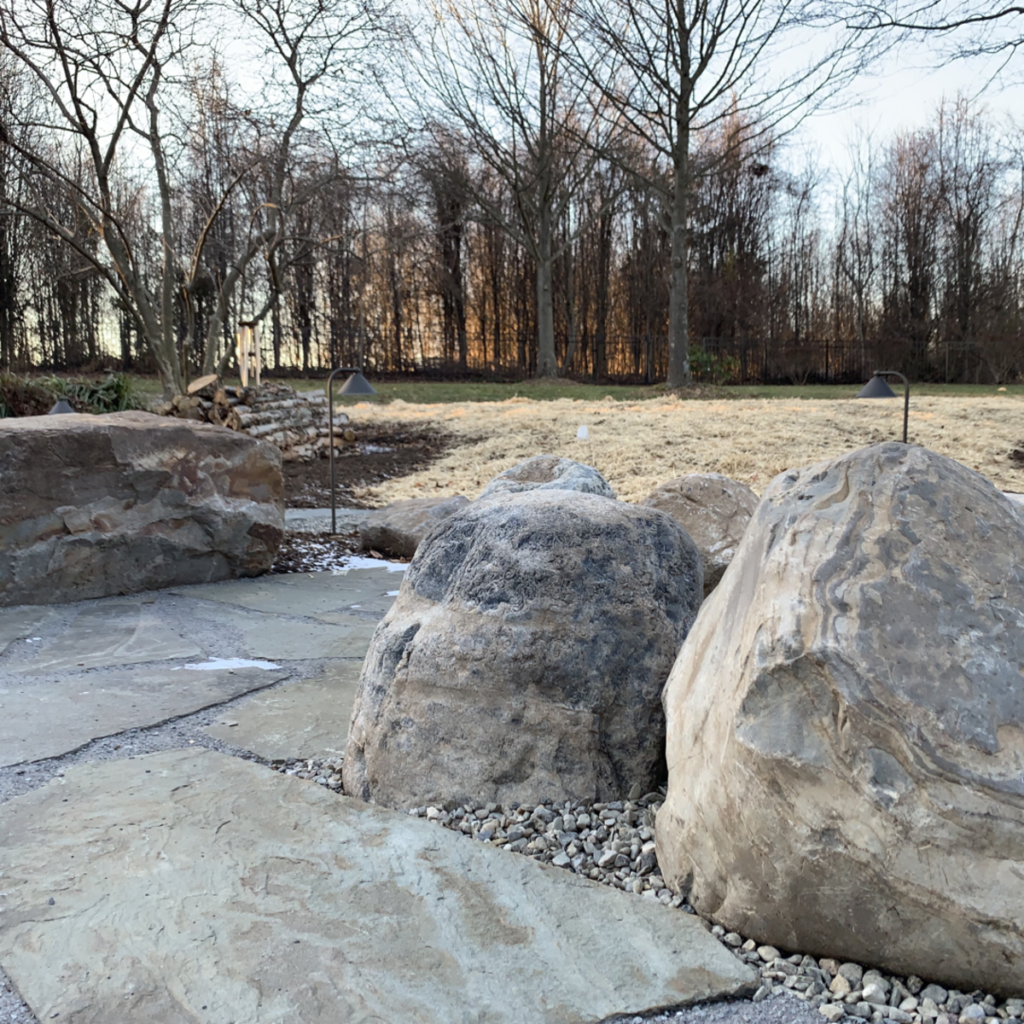 Stone, Stone, Stone.
Who would have thought of boulders on stone and gravel to transition from a lawn to patio?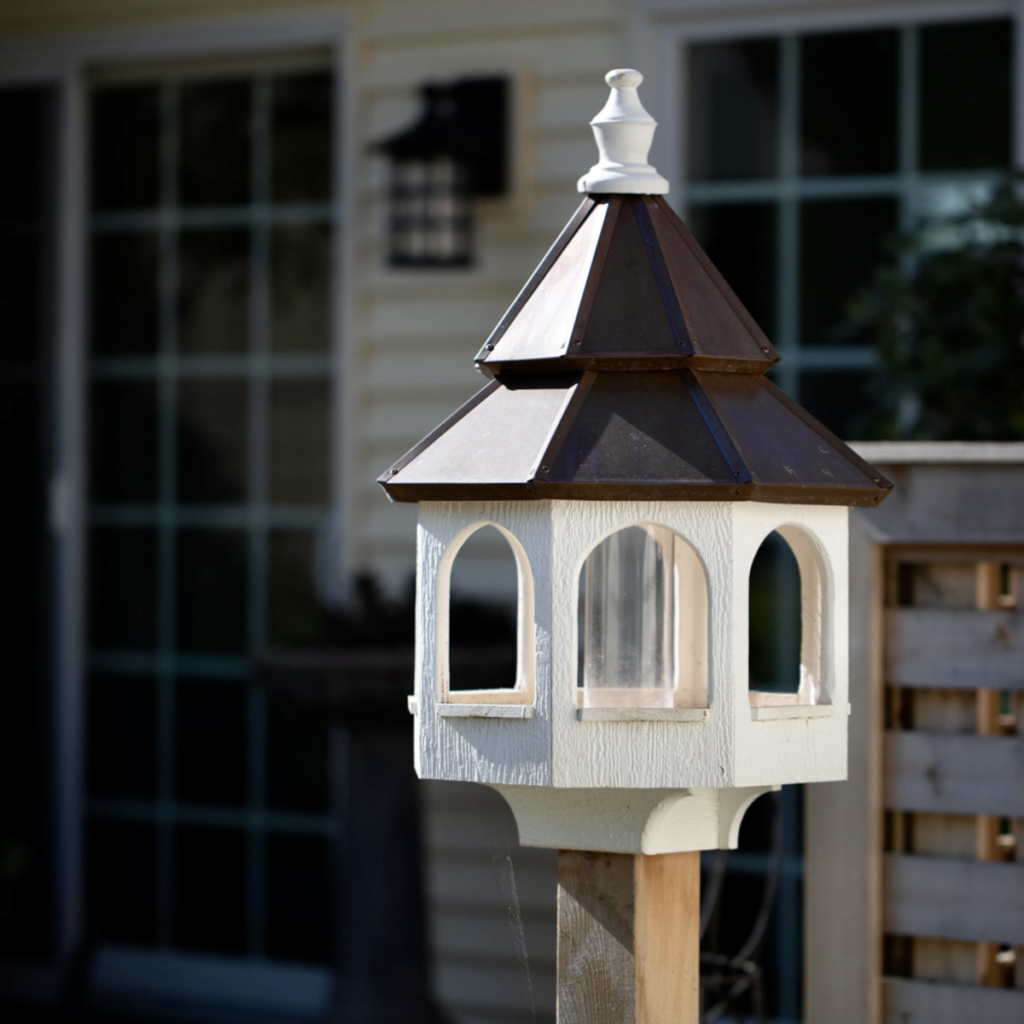 A Birdhouse And Your House
This backyard birdhouse must be home to a bird who knows colors. Notice how the dark brown tone of the roof contrasts against the white body. This avian abode uses another splash of white at its peak to unify this color scheme.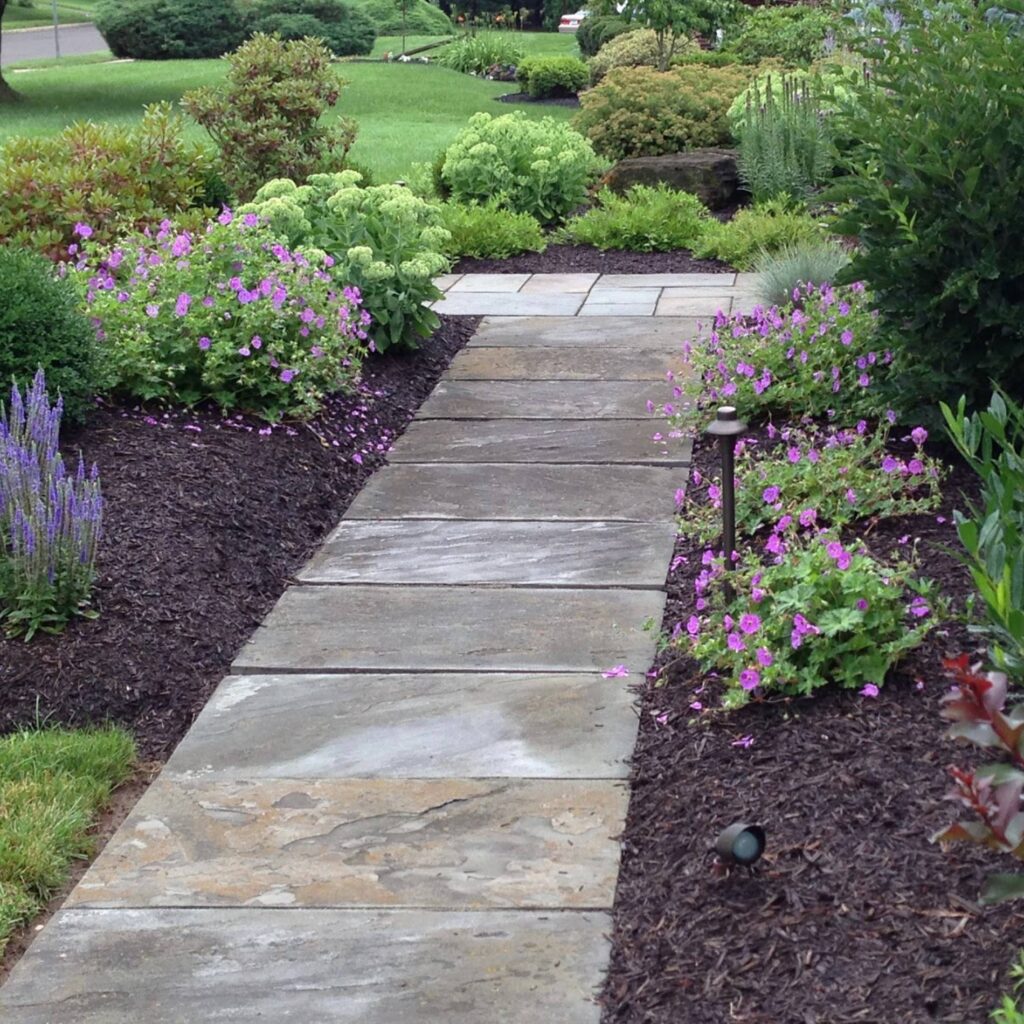 Walk This Way… To Your Walkway
A bluestone walkway is flanked by complementary perennial flowers at this home's entrance. Low voltage lighting to the side of this path helps make evening passages safe for everyone.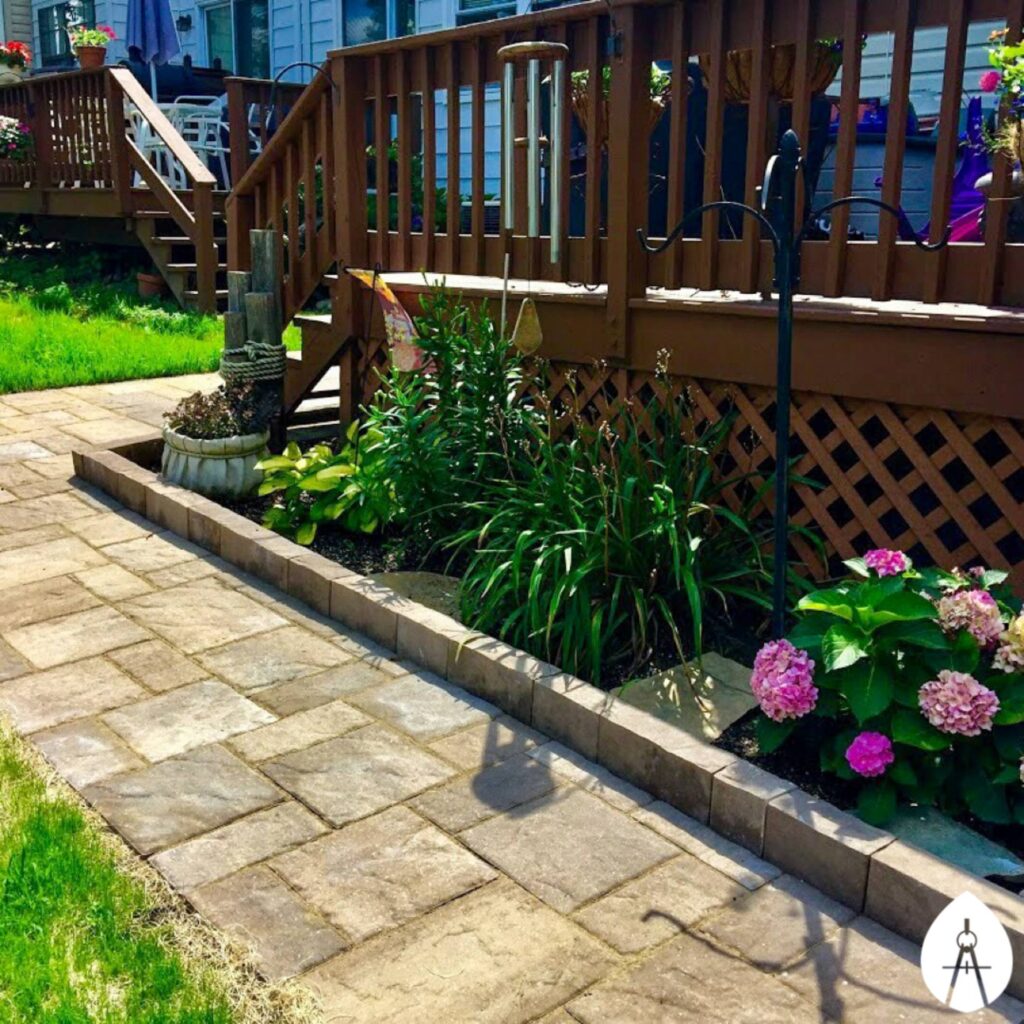 Or, Walk This Way
This paver walkway re-fresh and wooden garden border transition from deck to lawn and driveway.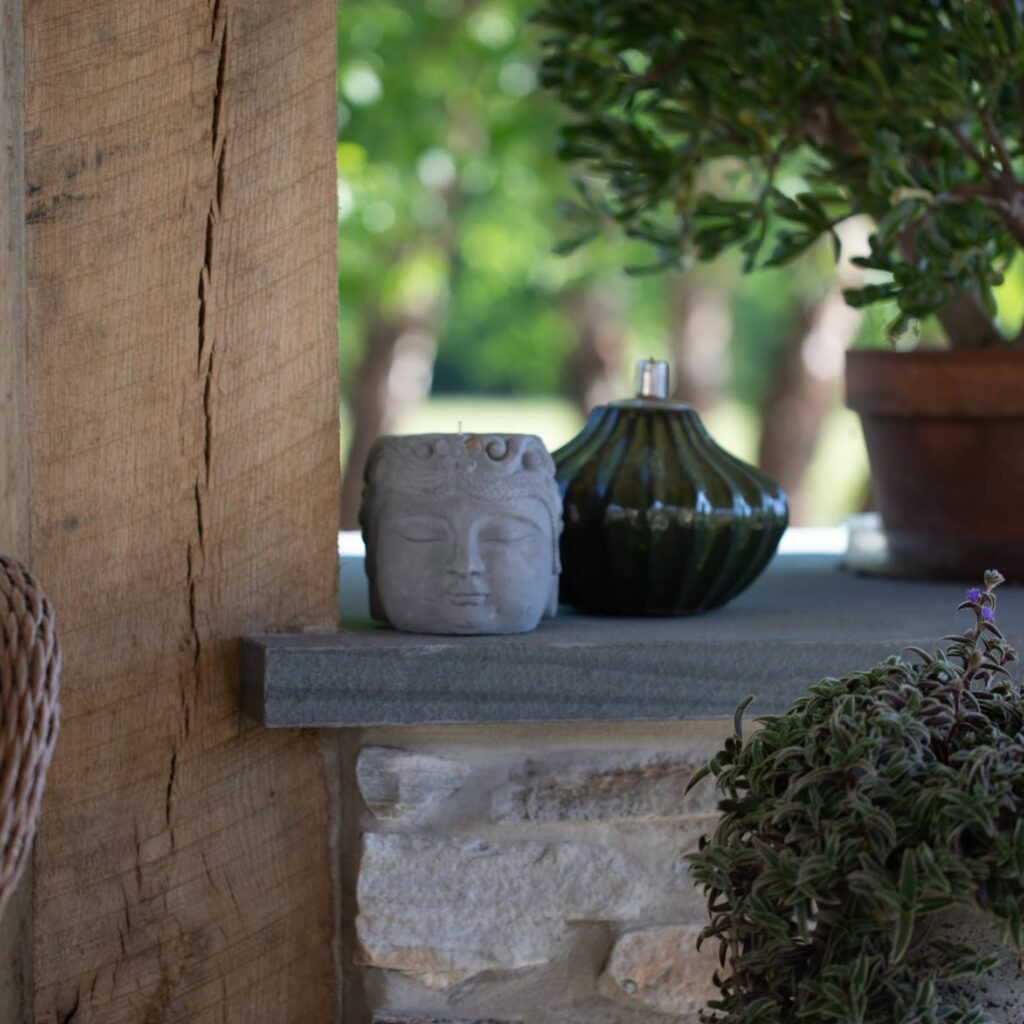 Accessorize Your Covered Patio
When you're accessorizing your patio space, think about color palettes. This covered patio with bluestone, white oak and vegetation uses silvery accents to tie together several natural materials.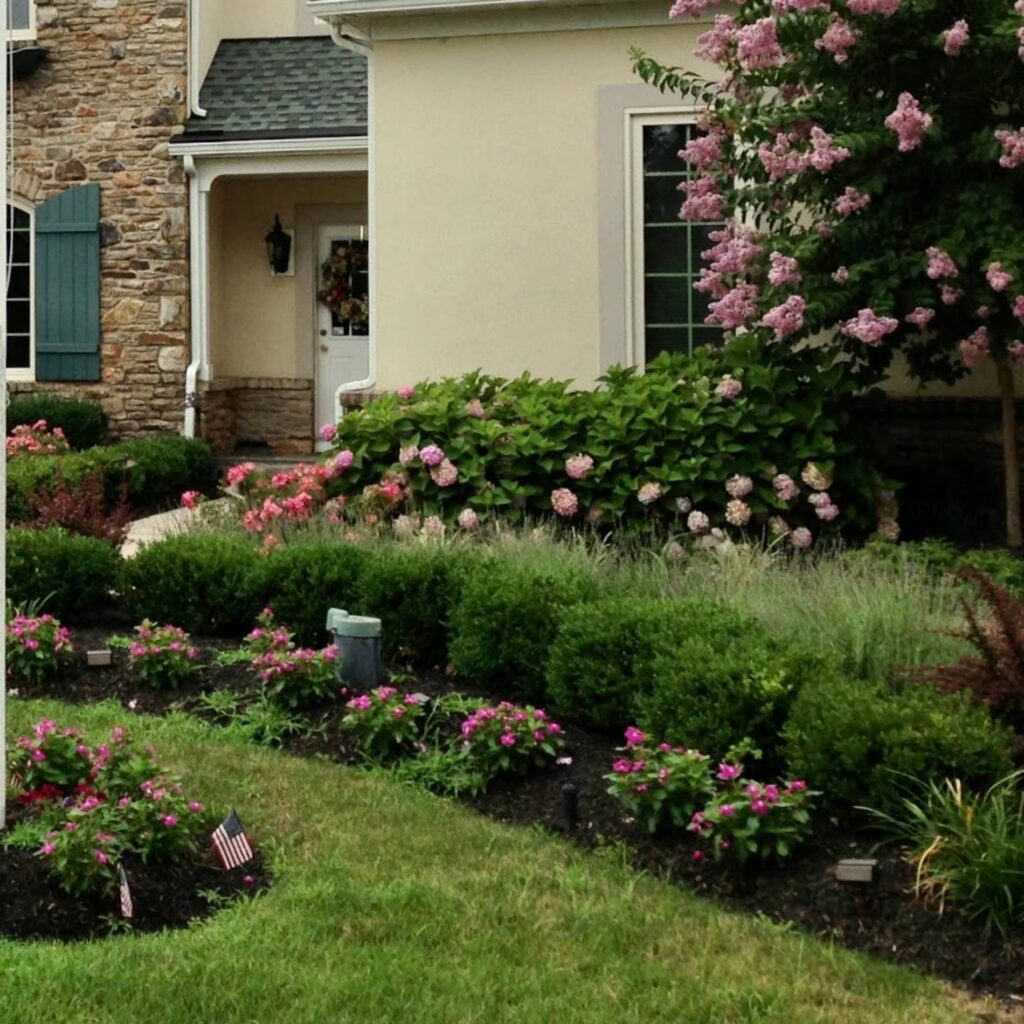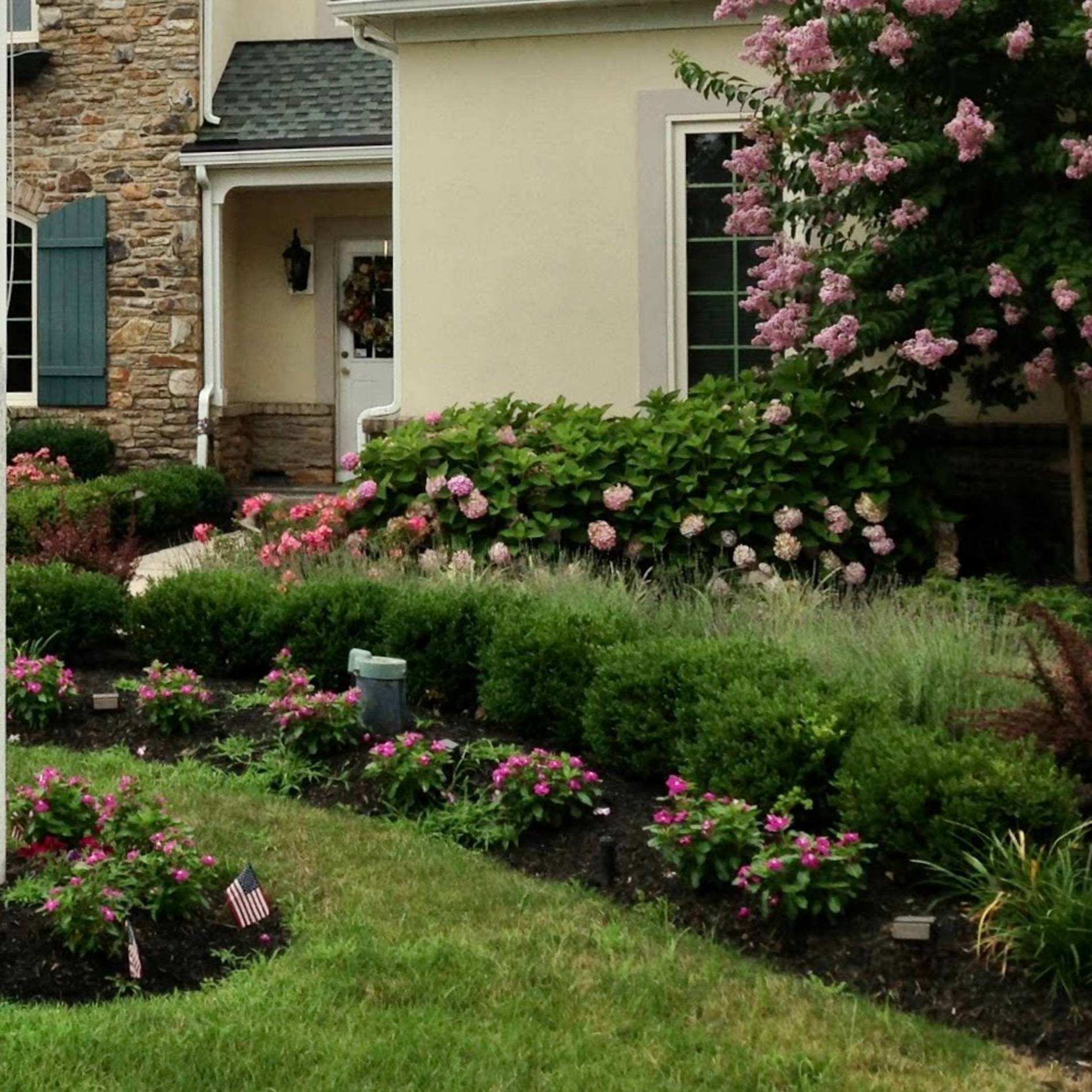 Discuss Planting Choices And Arrangement.
Think of complementing color choices- light Pink Hydrangea, medium Pink Crape Myrtle, light purple Impatiens, Coral Drift Roses and Purple Berberis make this boxwood hedge pop!
Illuminated Deck Stairway = Accessibility
Since most outdoor entertaining happens at night, built-in deck step lighting illuminates the path from the patio to the deck so you and your guests won't miss a step.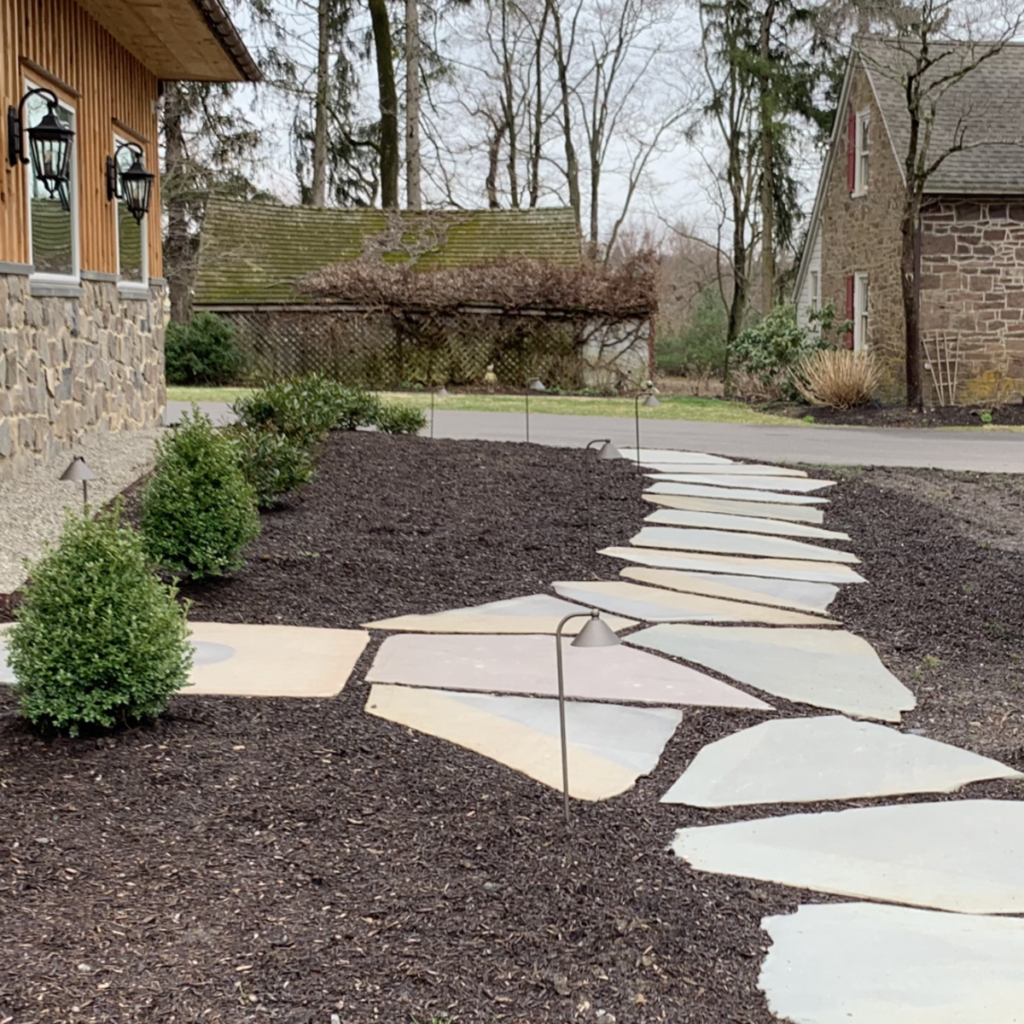 Love The Simplicity & Timelessness Of Mulch And Flagstone
With artful presentation and professional installation, this simple flagstone walkway speaks for itself. This look is classic and isn't going out of style.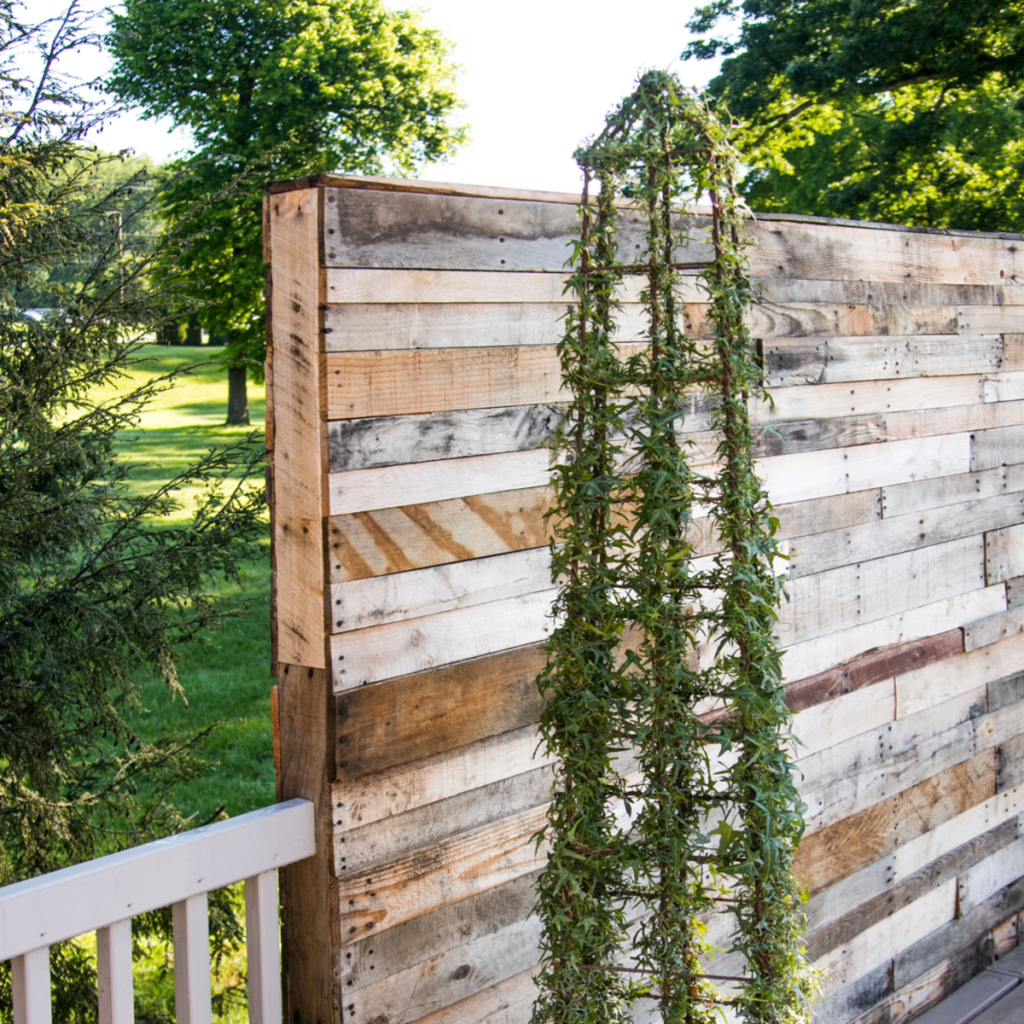 Love Earth, Incorporate Repurposed Materials In Your Backyard
For 2021, repurposed materials, like this pallet wood used to make this privacy screen, continue to gain momentum in the push to make even our luxuries sustainable and purposeful.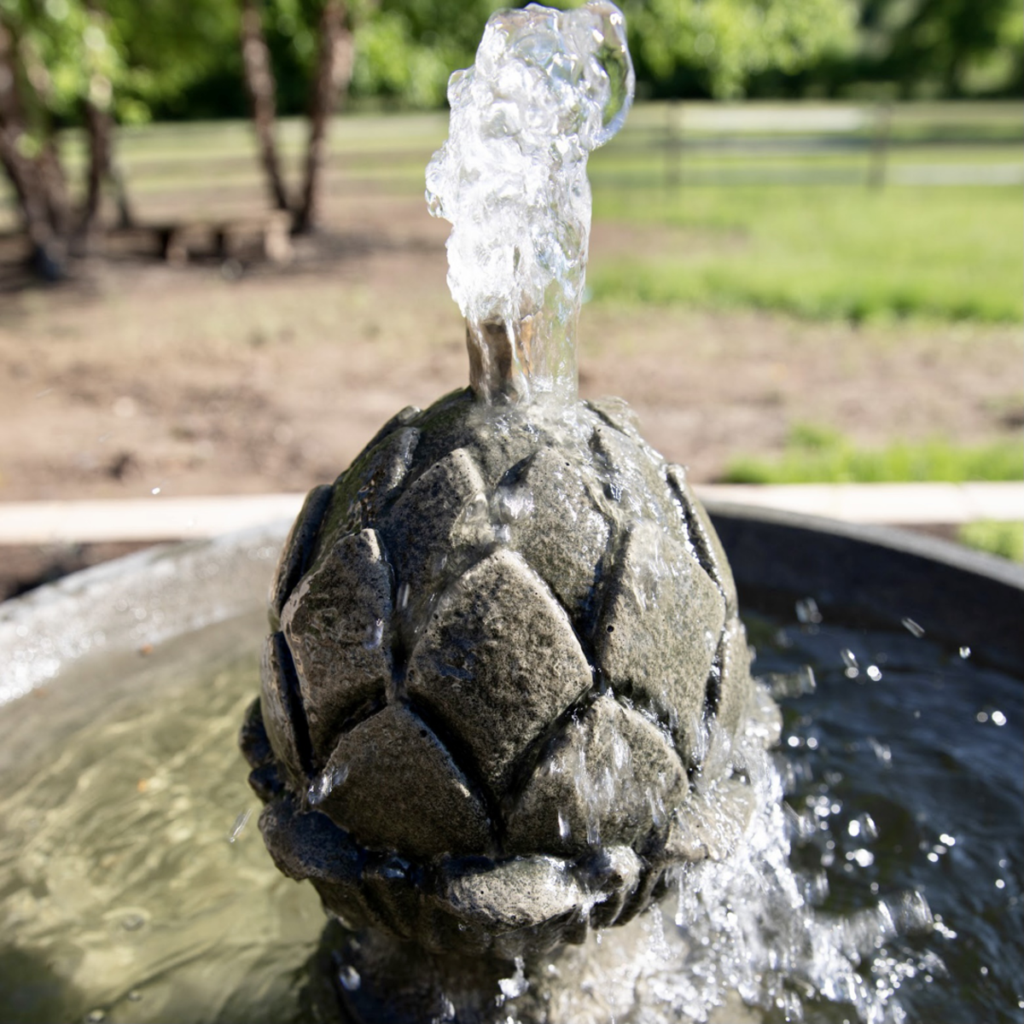 Select A Unique Water Feature That Makes A Statement
This water feature babbles and bubbles- but you'll enjoy its voice! This fountain will create a soothing soundscape of water that will permeate your backyard hardscape. Did you know that the pineapple is a symbol of hospitality? What do you want to say?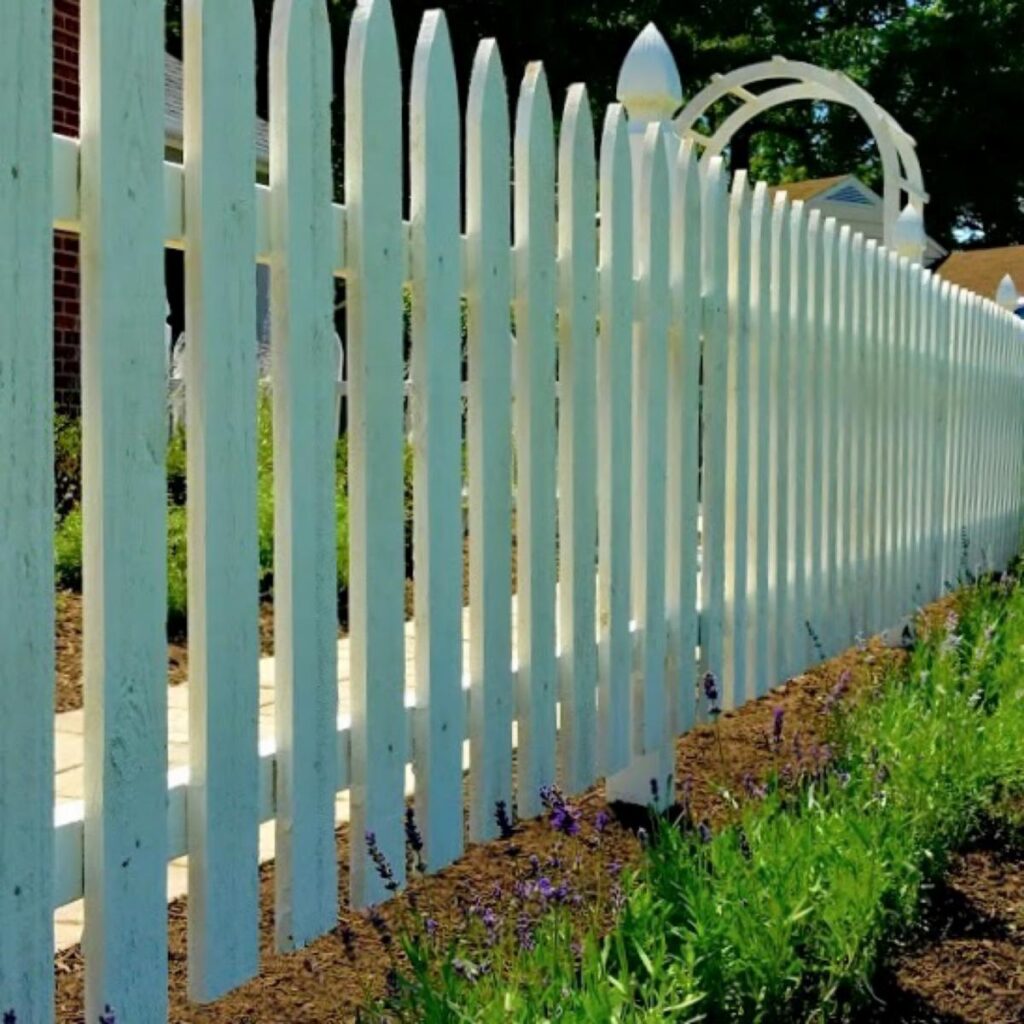 White Picket Fences? Yep. Still A Thing.
Whether fencing a garden, an entire yard or a dog run- a white picket fence still whispers… "home."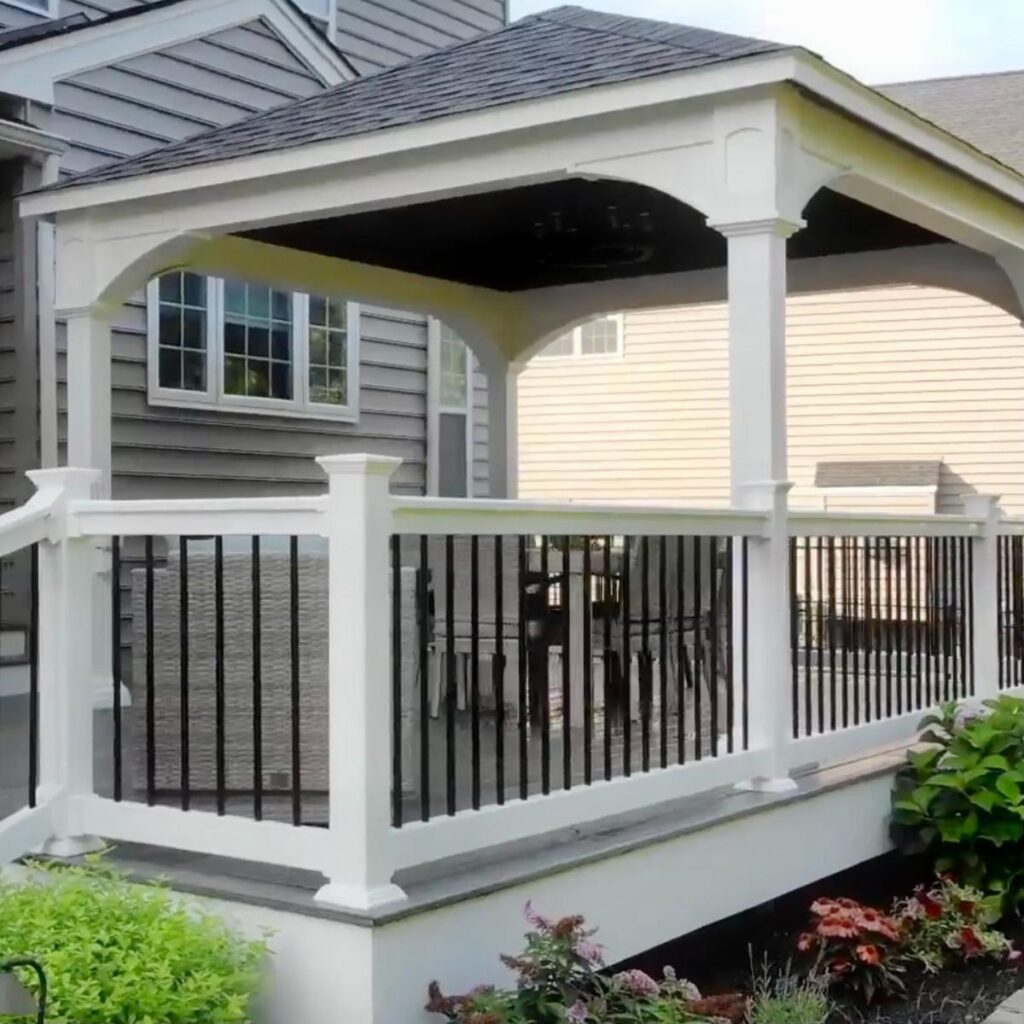 A Covered Deck
Pavilions with dining tables and fire pits are popular- and are replacing porches and rocking chairs.
Reflect On The World In A Tree Oasis
Step away from the rush of the world and sit underneath the cover of two proud trees. Illuminated with properly placed spotlights, the concrete bench invites you for some time out in this garden retreat.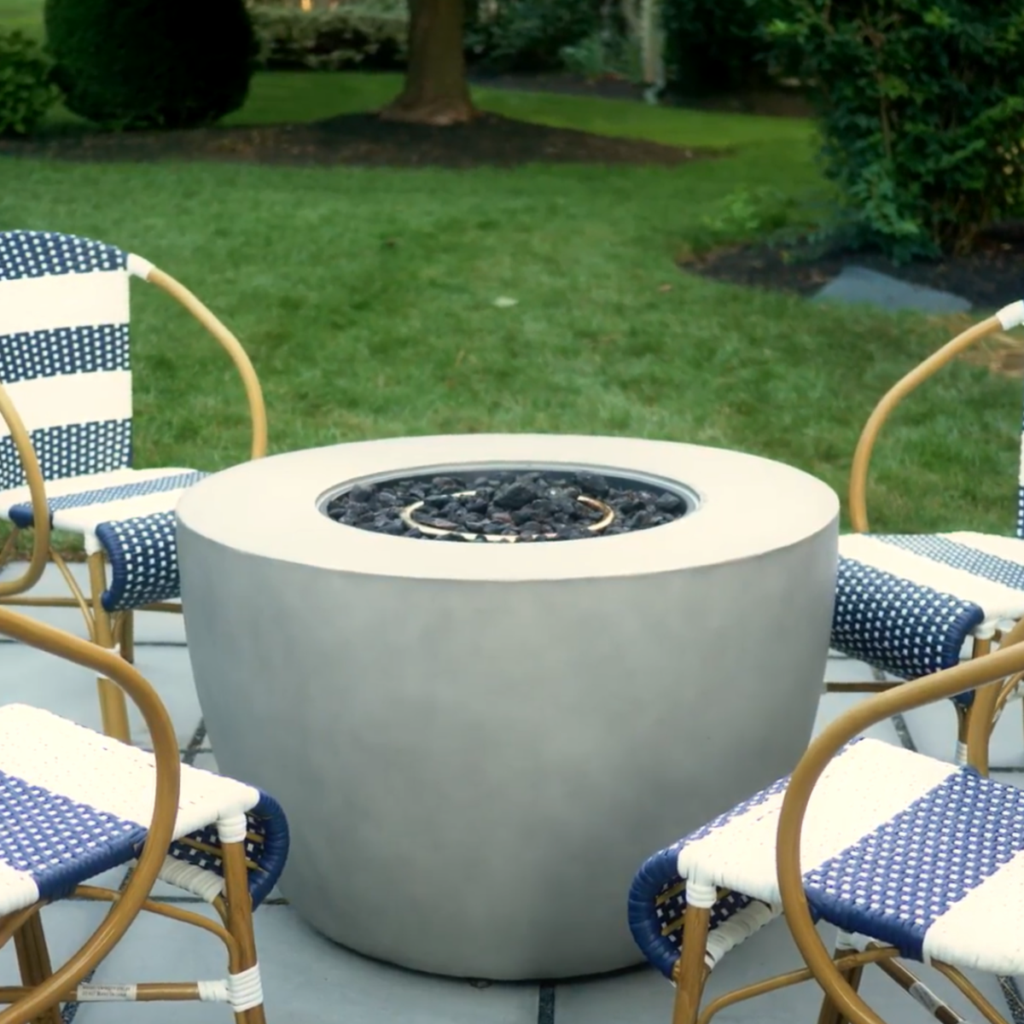 One Modern Fire Pit (Propane)
This fire pit has a totally modern vibe (it looks like a MoMA exhibit!). It's also moveable and runs on propane. If propane will fuel your fire pit- you can either use a tank or run a line directly from your house. If you like switching things up on your patio, a moveable fire pit could be a smart… move.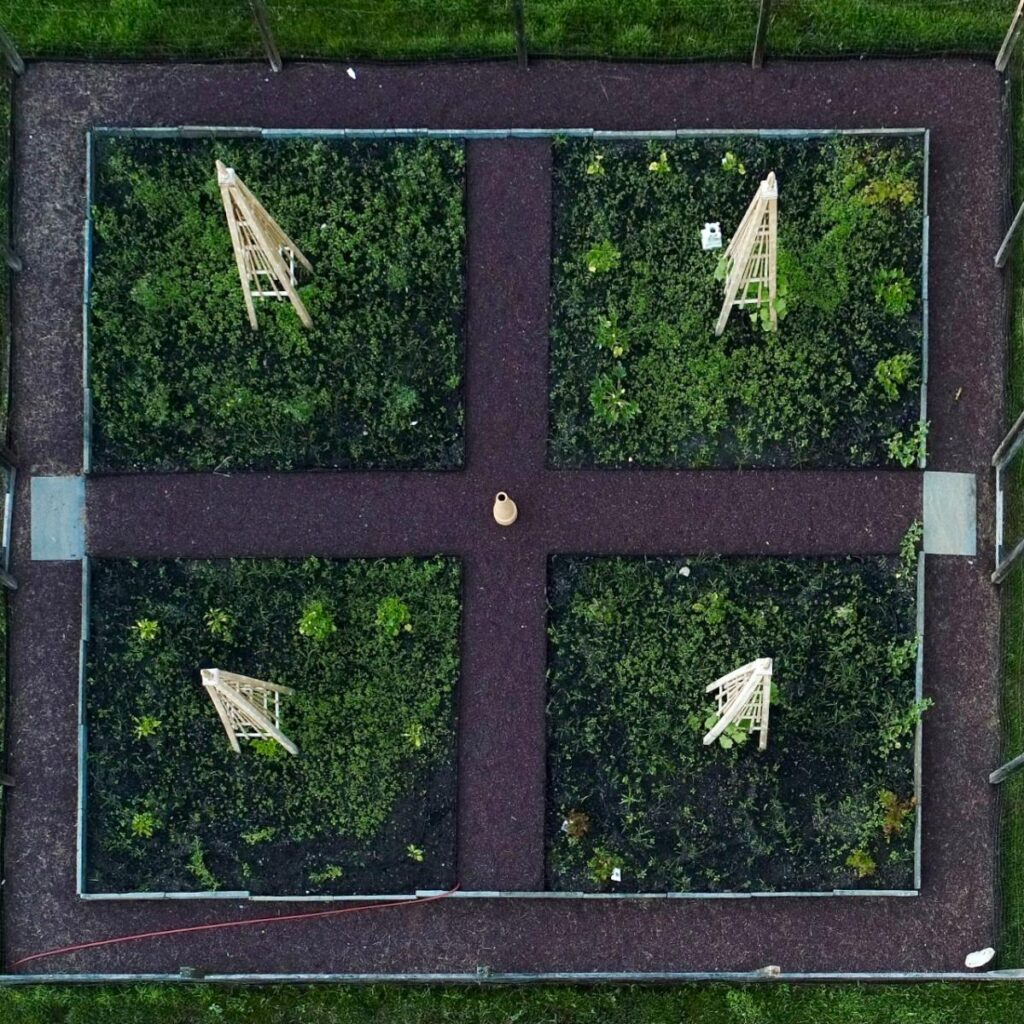 Veg Garden – Aerial View
Here is the view you'd have of this veg garden in Bucks County, PA if you were a bird. These bean pole terraces welcome you in for a fertilizer break.
Did you know that PLANT now uses drone technology to help prepare the spaces we design and build? An aerial view helps us get the best views!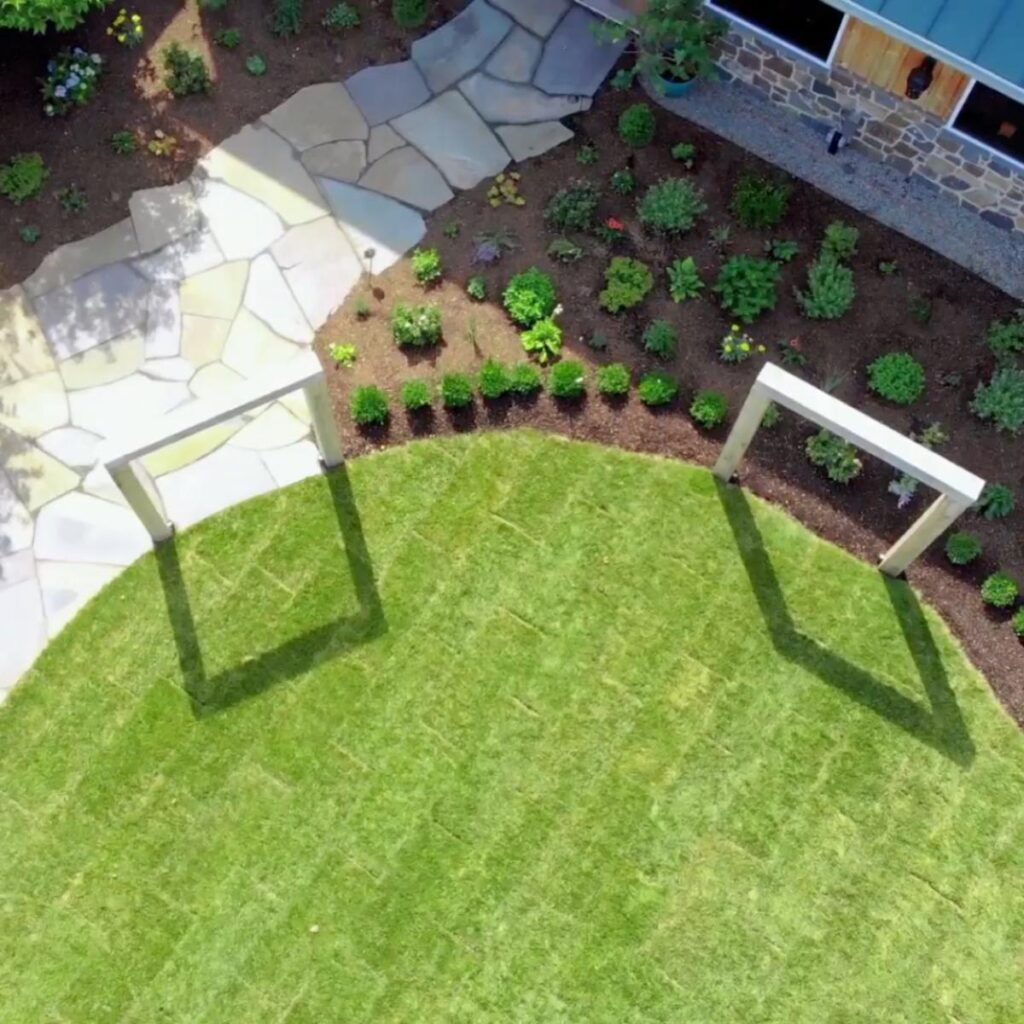 Pavillion Inspiration
A white oak wedding pavilion in Newtown, PA.
How could you apply elements from this to work for your yard?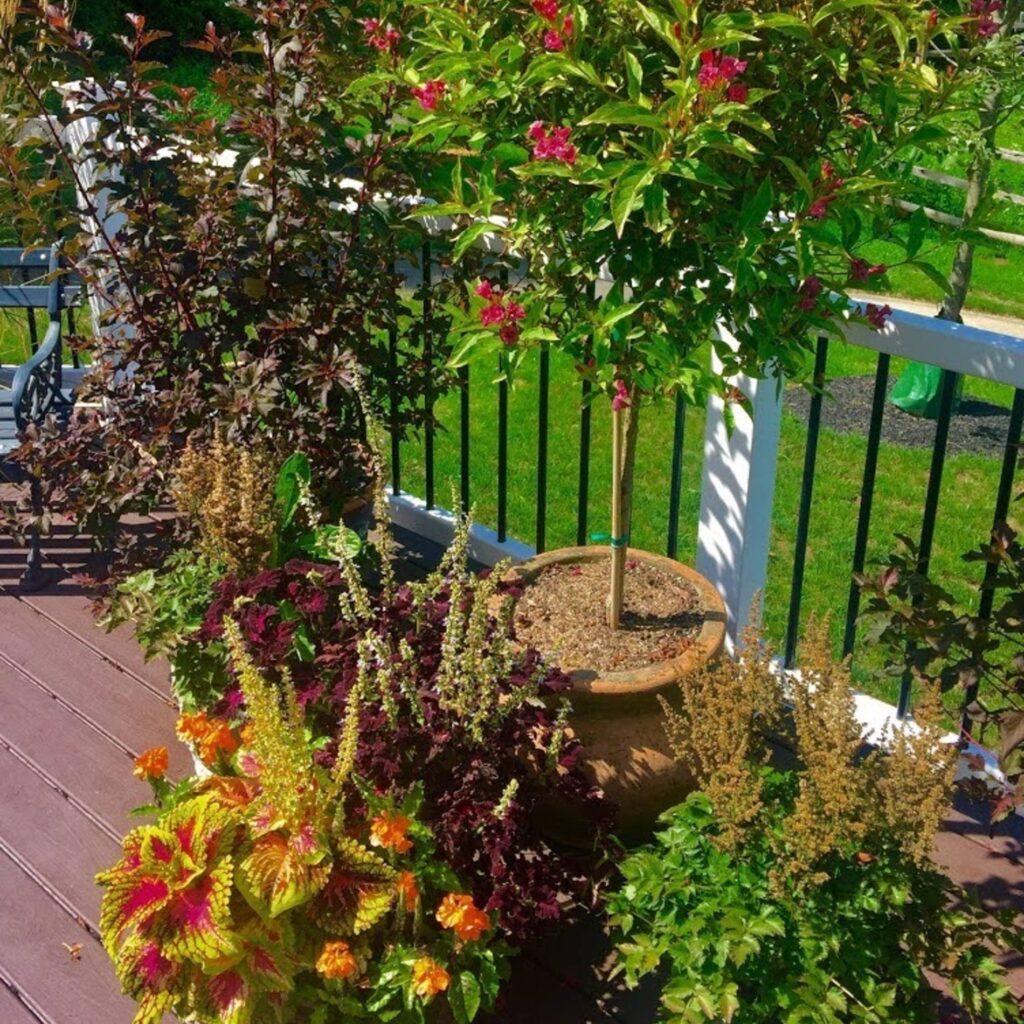 Create A 'Deck Garden' With Planters
Gardens can come in planters. On the deck in containers, it's much easier to keep things weed free. Swap plants and colors in and out to stay on-trend for the season.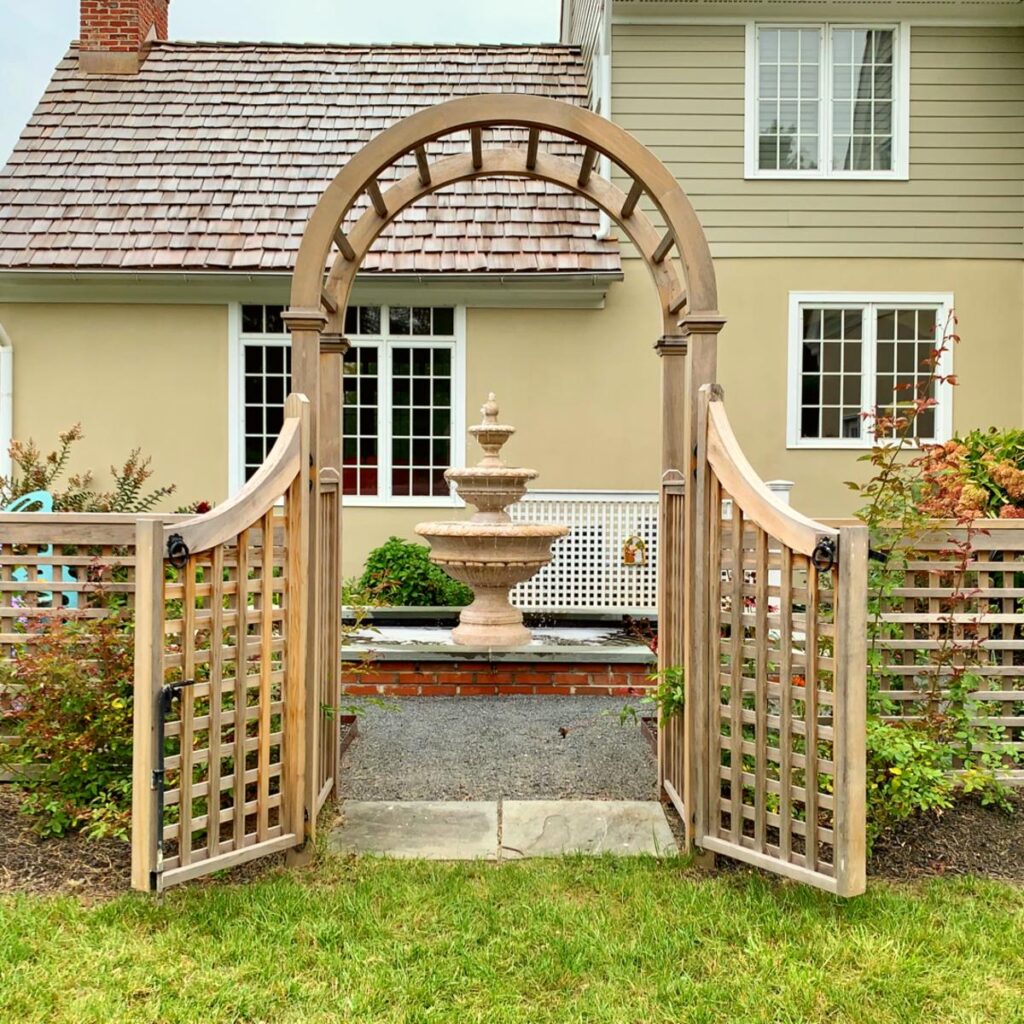 Gated Arbor To Flower Garden & Fountain
Create a world inside your world in the backyard. A proud, bubbling fountain lends a soothing tone as water droplets return to the pool beneath it.