Over the years running a landscape design company, I've found that when people say 'I love my backyard!'- what they mean is that their outdoor space is designed to its max potential.
Having a well-designed and thoughtfully built backyard space won't automatically bring you happiness- but a well-designed space serves as the infrastructure for moments and activities where that happiness can be had and memories can be made.
If your backyard is under-used, bare, overgrown, or just open grassy space or even new construction (other words for not being laid out as a useful and beautiful space) and you want to have a richer experience at home- there are some key backyard landscape elements that simply never go out of style. We've organized the things we see people most want in their yard- and we've organized them for you here! Here are 8 Timeless Backyard Landscape Ideas.
1. Add A Patio To Your Backyard Landscape
Patios are always in-demand come springtime- everybody seems to want one and they are infinitely versatile. They are the space that allows your sock-wearing, coffee drinking self to enjoy your backyard. They can be shaped in just about any way that you can imagine.
You might want a lounge area, a tanning area, a reading area or an outdoor dining area– where breakfast, lunch and dinner become a whole new experience. Or, think about trying to picture an outdoor room for breezy cocktails on a warm summer day, a covered patio with a fireplace, comfy seating and even throw pillows.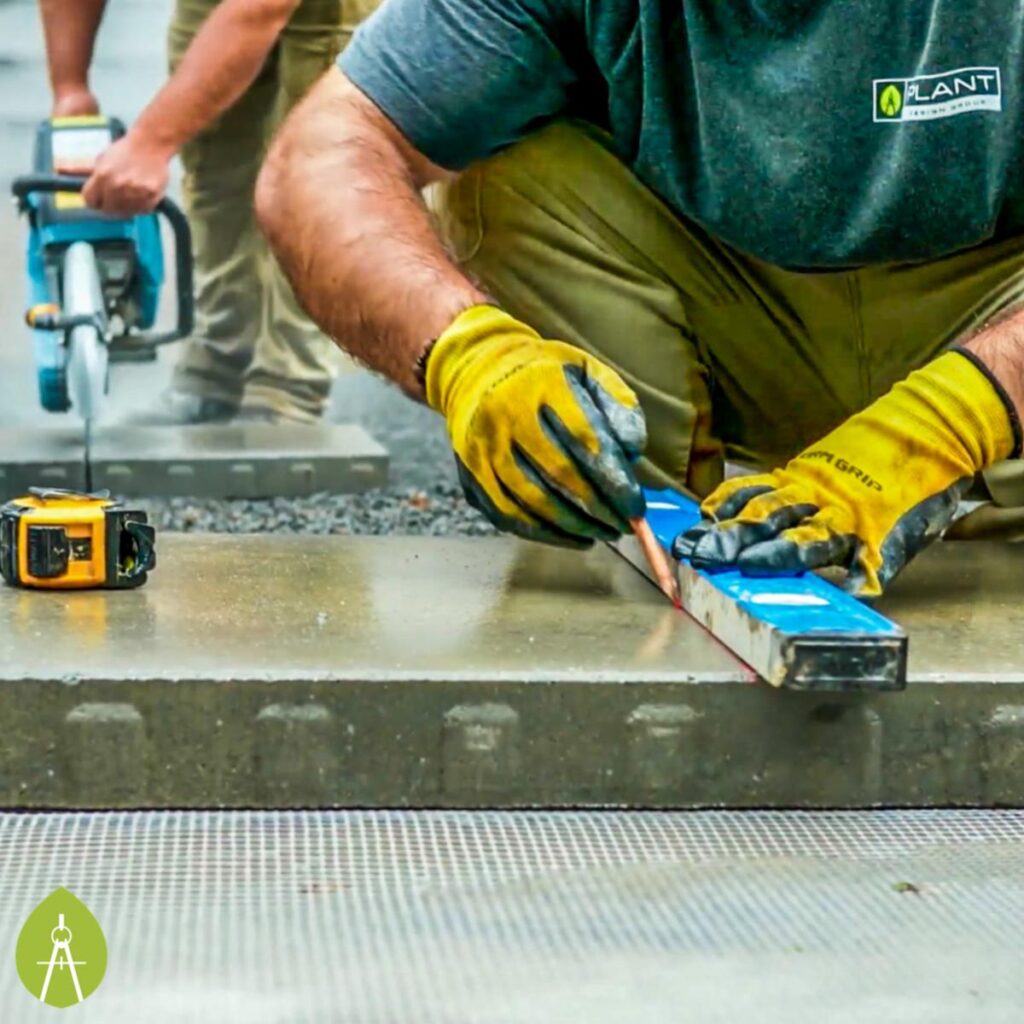 2. Add A Pavilion
Pavilions are like a private porch. They can accommodate sports watching, conference calling, late night game playing, friend impressing and whatever else you like to do outside.
3. Add A Pergola
Pergolas are customizable backyard structures that give you the "outdoor room" feeling of the pavilion but without the cost of the roof. They can be built in just about any size and can screen out the intense sun. This is a great structure for all budget types. It's something like the best of both worlds and remains a popular choice for our clients year after year.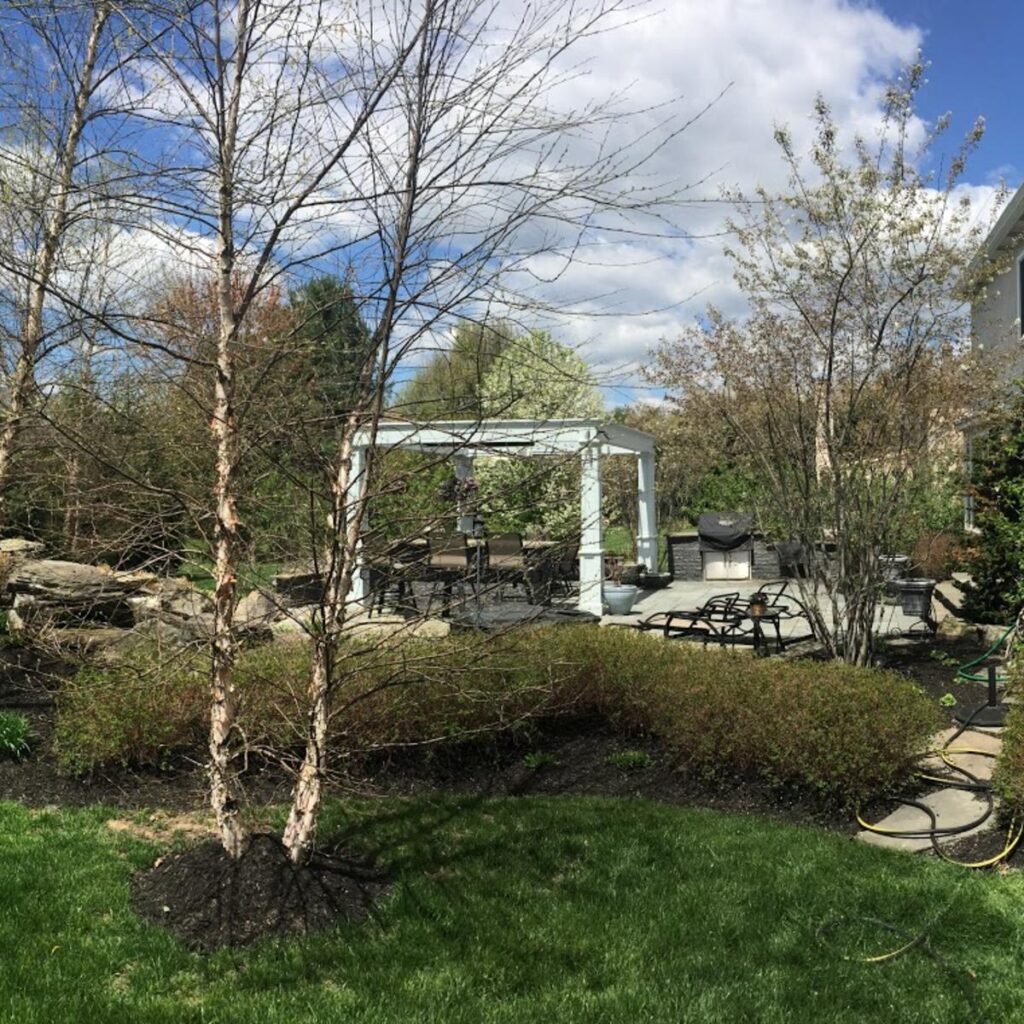 4. Add An Outside Dining Area To The Deck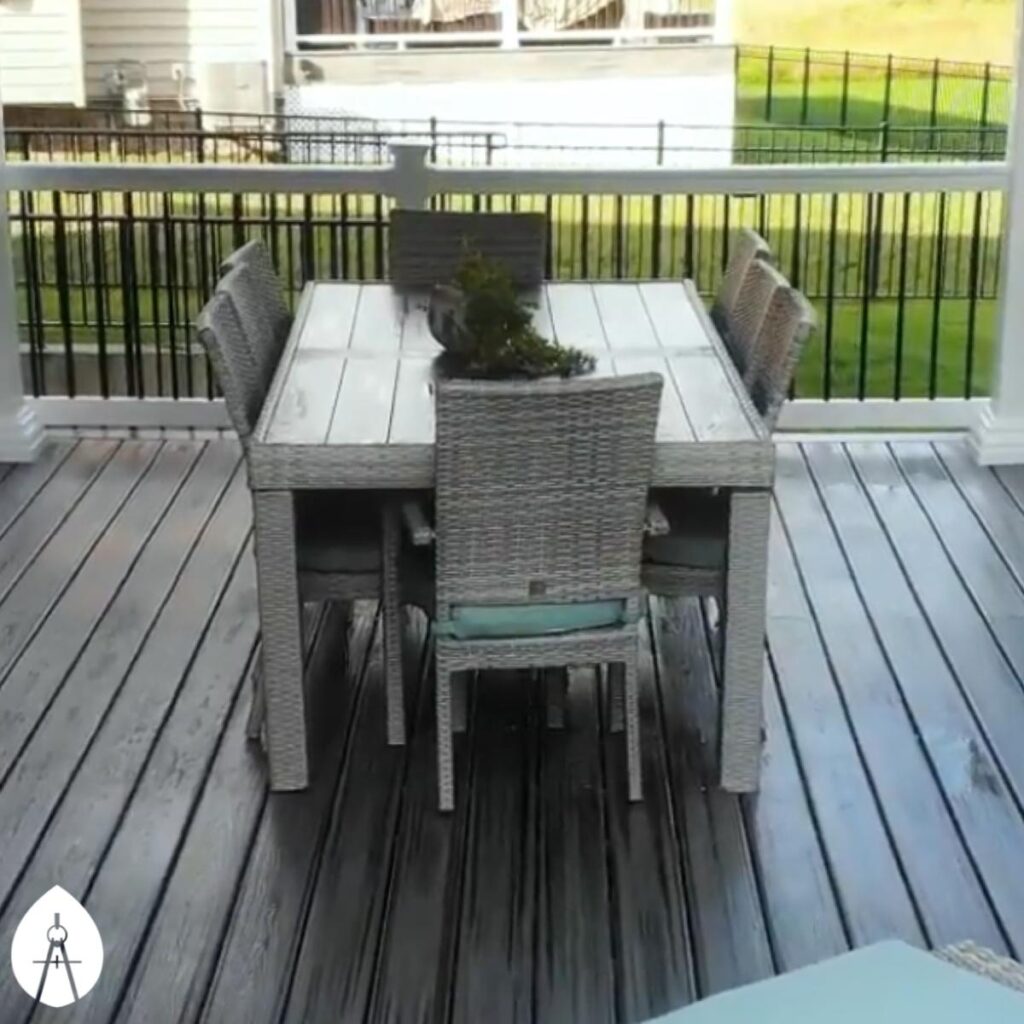 Above: Dinner or breakfast feels better outside on the deck.
5. Add An Herb or Veg Garden To Your Backyard
There are a lot of ways to enjoy your outdoor space in the backyard. One of them is the lush food that can be grown by nearly everyone, (even the most hardened of plant killers). The key is finding the right plant-space mixture. For instance, most herbs love sunny hot areas, and do well in pots and planters. And since it is fairly easy to add a dash of fresh herbs to almost any dish, you can get a lot of enjoyment out of a single planter with a couple of plants in it.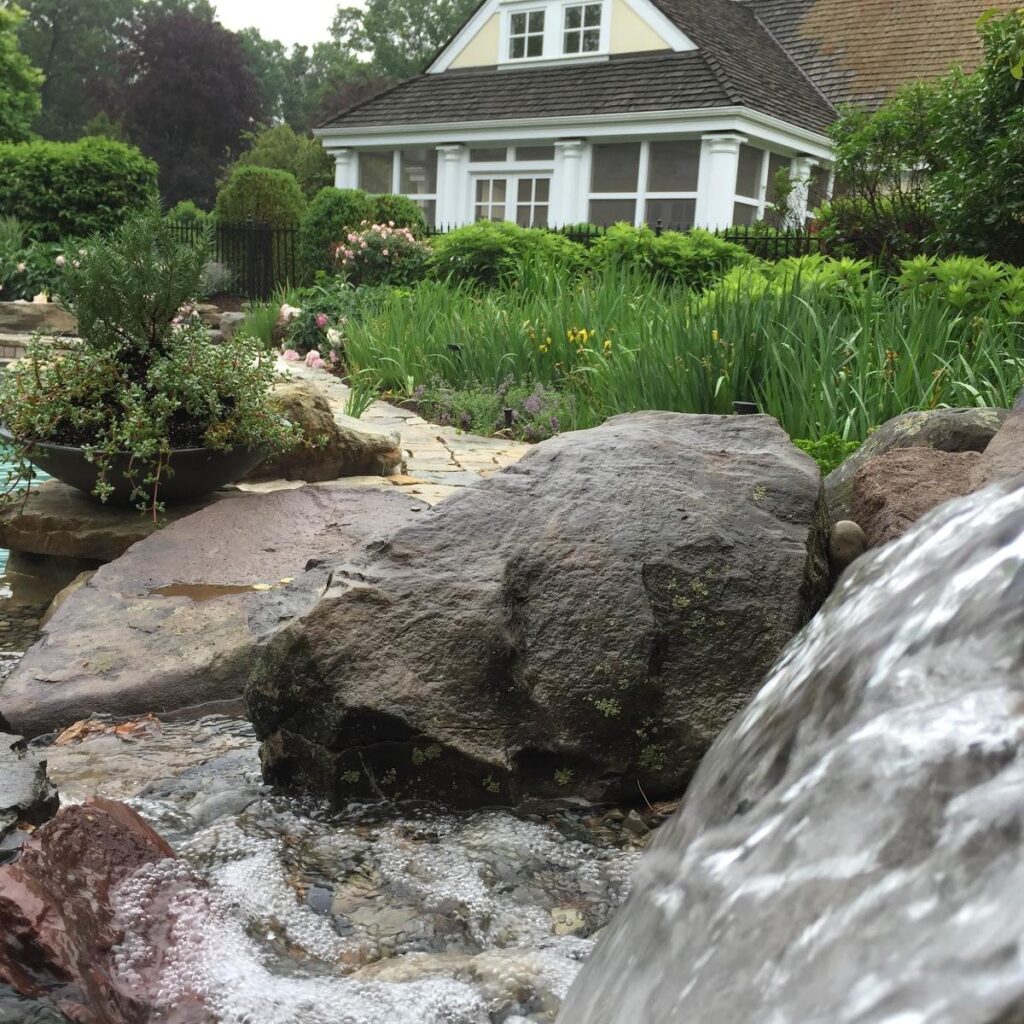 Here is an example of adding a rosemary plant on a waterfall- ideal placement because it loves the full sun and doesn't need any of the water rushing by it day in and day out.
6. Add Privacy Screening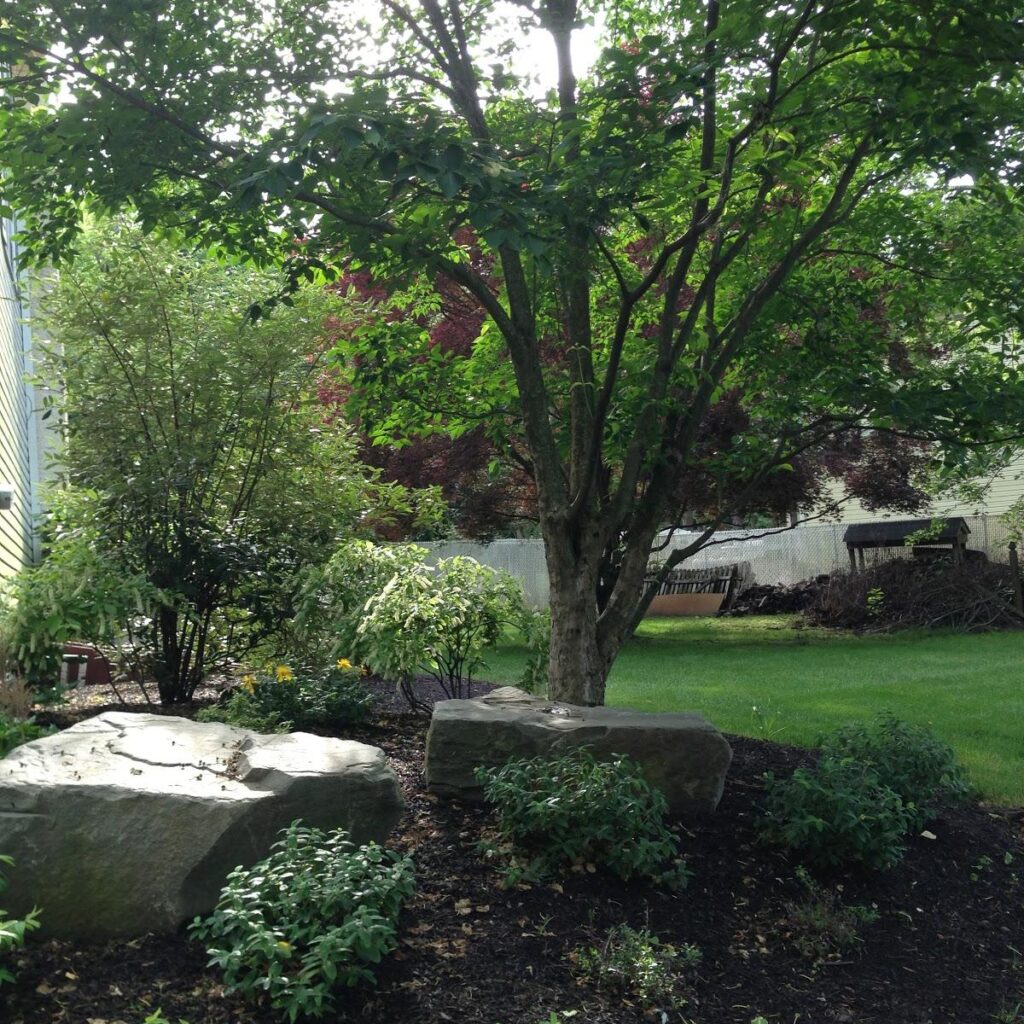 A great way to make your useful space beautiful is to pop in a couple well-placed bushes to block unwanted neighbors, views or necessary things that bug you- like wood piles, sheds or utilities.

7. Use Native Plants & Materials In Your Backyard Landscape

There's nothing like using stone and other landscaping materials that are native to the area where you live. It makes sense. Local goes with local. The naturally occurring materials in your area are more likely to feel like they belong together- because in reality… they kind of do. I like to throw in a few local boulders along with a combination of high flowers, medium height flowers and creeping flowers to create an array like this.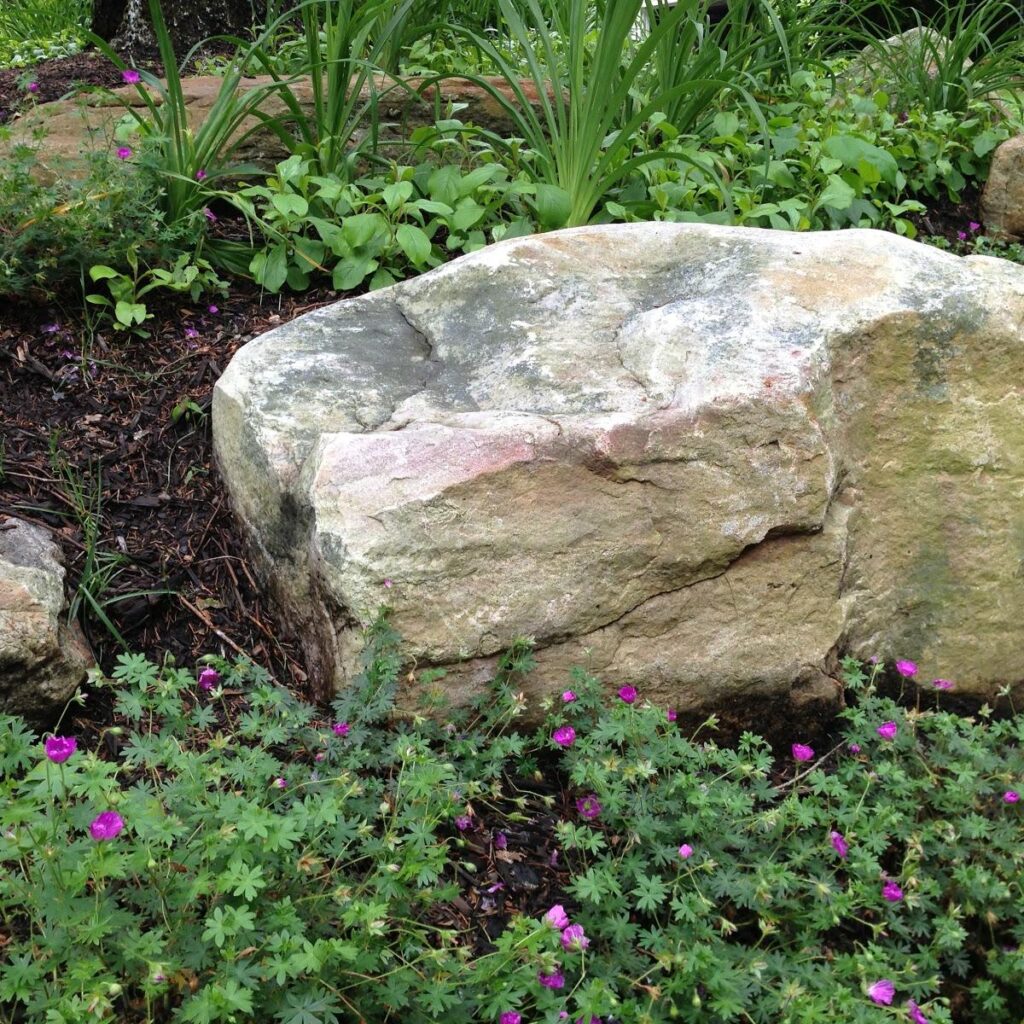 8. Add A Wood-Burning Fire Pit
You might already know that fire pits are available in several different 'flavors.' Sure, there are propane-fueled and gas fire pits. Some people even want to resort to electronic or virtual fire pits. One thing that hasn't changed is that the traditional, wood-burning fire pit has remained an in-demand backyard feature for families with budgets of all sizes.
There's something about having that actual wood-burn- the smell and the reminiscence it brings along with it. Luckily, a wood fire pit can be built so that it feels like it's truly 'yours.'